Previous Article
Next Article
Tiger Zinda Hai Is Going To Have Way More Action Than Ek Tha Tiger
Tiger Zinda Hai's trailer came in like a storm and got around 15 million hits in a day. The highly awaited movie stars Salman Khan and Katrina Kaif in an entirely different avatar from their previous movies. Where the Dabangg Khan is fiercely firing bullets, Katrina is taking down baddies with a straight face.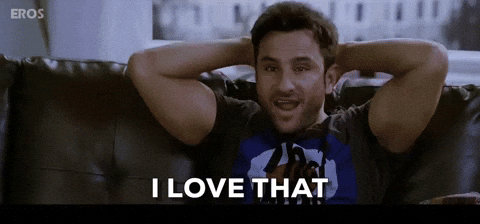 The trailer evidently shows us that action is going to be the central element of the movie because the trailer is just what we expected it to be:
1. Many More Action Sequences
Compared to Ek Tha Tiger's trailer where half the trailer showed the romance between Katrina and Salman, this trailer has just glimpses of them together. Keeping this observation in mind, the last movie was about their love story and hence the given time in the trailer, this one is all about the rescue mission, spreading peace and the action scenes during the process.
2. Katrina's Ruthless Face
Katrina Kaif was an ISI agent in the last movie as well but the trailer didn't focus on her part of action whereas this trailer shows her ruthlessly firing guns and taking villains down. This is more than enough for us to assume that her action game has leveled up as well and it is killer.
3. Lives on Stake
The previous time around, the story revolved around Zoya and Tiger and how they fight against their respective agencies to stay together. It was a romantic spy thriller but Tiger Zinda Hai is an action thriller revolving around a hostage situation where ISIE has taken 25 nurses hostage. Both the leads work towards freeing them and spreading the message of peace, which requires them to fight and kill, a lot of it.
4. The Sign-off Dialogue
The signature dialogue of Salman Khan – "Agar tujhme dam hai to ab tu mujhe rok ke dikha" – screams that he is going to be unstoppable in this movie. He will kick some serious ass and make sure everything is fine in the end.
5. The Shootout
Skip to 2:37 in the trailer. What you see then is what we are talking about. It is like the spirits of Terminator and Sylvester Stallone have possessed Tiger and he has gone rogue, yet again.
If this is not enough reason for you to believe that this one is going to be a more action-packed venture than Ek Tha Tiger, you might as well consider the earth to be flat.
Liked what you saw on MovieNationBollywood?
Follow us on Facebook, Twitter and Instagram.
KEEP IN TOUCH!
Subscribe to our Newsletter
Don't worry, we don't spam