Previous Article
Next Article
Then And Now Pictures Of Bollywood Debutantes Of 2007 Who Finish A Decade This Year
The Bollywood industry is a weird place to be in. While there are some who climb the ladder of success, with a lack of acting talent per se, there are others who take a long time to finally enjoy the undying attention from the paparazzi. But every actor's debut, be it good or bad, is a big deal and if it's a celebrity kid, then the nation waits eagerly for them to debut on the silver screen.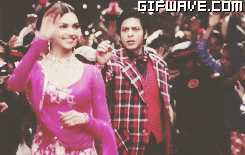 Here are the then and now pictures of the Bollywood Debutantes of 2007 who finish a decade this year. Let's see what are they upto, 10 years after their initiation in the industry.
Since his debut in Saawariya, Ranbir Kapoor has come a long way, in terms of acting talent and creating controversies too. He was last seen in Anurag Basu's Jagga Jasoos.
Her debut with Ranbir Kapoor in Saawariya failed to create magic but the lady had her own strategy in place to get famous. She earned critical acclaim for her performance in the movie Neerja. She hasn't changed a bit since 2007.
Now, this was a kickass debut alongside the Baadshah of Bollywood. Deepika earned fans overnight with her portrayal of Shantipriya in Om Shanti Om and she still does. One of the best among the lot, she will now be seen in Sanjay Leela Bhansali's Padmavati.
Time for retirement already?
Neil Nitin Mukesh impressed both critics and audiences in Johnny Gaddar but with time we don't know what went wrong with Neil's choice of films.
The adorable Ishaan in Taare Zameen Par who made us all cry buckets is now a grown-up teenager.
The beautiful Jiah Khan also made her Bollywood debut in 2007, with Nishabd, opposite Amitabh Bachchan. We wish we could have seen more of this lady's talent.
Urvashi Sharma was counted amongst the most promising debutants in 2007 and was even nominated for the Filmfare Award for Best Female Debut that same year. Right now, the actress is happily married and enjoying the bliss of motherhood.
He is the son of renowned Marathi actress Anjana Mumtaz Manjrekar, and the one who stole the hearts of many with his chocolate-boy looks in Mera Pehla Pehla Pyaar. Although his movie career wasn't a success, the actor earned fame in television through shows like Balika Vadhu and Ye Hai Aashiqui.
 While the careers of some ended sooner than a government's tenure, there are many who are ruling the box office now. We wish all them of them a Happy 10-year Anniversary of being a part of the Bollywood fraternity.
Liked what you saw on MovieNationBollywood?
Follow us on Facebook, Twitter and Instagram.
KEEP IN TOUCH!
Subscribe to our Newsletter
Don't worry, we don't spam