Previous Article
Next Article
Spooky Things That Happened to These 7 Bollywood Celebs Will Leave Your Bones Chilled
Are you a paraskevidekatriaphobic? Wait, don't google it yet. Paraskevidekatriaphobia is a fear of the date Friday the 13th. At least once a year, we have a day when the apparently unluckiest day and an unlucky number meet. While it has been ages since people actually believe that something evil will befall them, they still don't mind celebrating the day with slasher movie marathons or horror ones (for the people who don't like gore).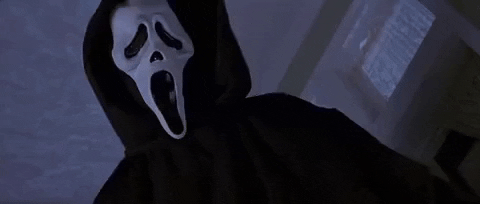 If after watching a horror movie, you tend to imagine ghosts in your own room, imagine what would the actors who acted in those scenes might be feeling. There have been many tales of our Bollywood celebs having supernatural experiences and those tales will definitely spook you.
#1. Varun Dhawan
Varun Dhawan had a supernatural experience of a musical kind when he was staying in a hotel in LA. That hotel was apparently a favorite of Frank Sinatra and Varun claimed he could hear him singing at night.
#2. Bipasha Basu
The scream queen has had her fair share of supernatural experiences right from the time she was shooting for Raaz where the hotel where they were staying was claimed to be haunted. The hotel is closed to this day. She and her director Amol Shetge apparently had a spooky time in Mukesh Mills when they were shooting Gunaah. To this day, she prefers not to sleep alone after shooting a horror sequence.
#3. Emraan Hashmi
Emraan Hashmi has worked in quite a few horror movies and has also become synonymous with the Raaz franchise. While he had gone to Matheran with his friends. They checked-in at a hotel which didn't seem to have many guests. Suddenly one night they could hear screaming in the hotel but didn't seem to find anyone. When the screaming continued all night long, they didn't hesitate in changing their hotel the first thing next morning.
#4. Soha Ali Khan and Mahie Gill
While the duo was shooting for Gang of Ghosts, there were unexplained events happening all over the haveli in Gujarat. Needless to say, the cast and crew were quick to pack up and get out as soon as they could.
#5. Govinda
Govinda has shared this incident about the time he was shooting in a hilly location. Something woke him up in the night and he saw an old lady beside him. He quickly switched on the light and the lady disappeared but all his stuff was packed neatly (he usually left his room messy). He left the hotel and did not stop until he reached Mumbai.
#6. Neil Nitin Mukesh
While shooting for 3G, Neil Nitin Mukesh was approached by a lightman who claimed to have seen something sinister. He did not take any notice until he saw the fright on the man's face and decided to hear him out.
#7. Saroj Khan
While they were shooting in Ooty, Saroj Khan and her troupe could hear someone rearranging the furniture in the floor above them. The scary part was that there was no floor above them.
Do you believe in ghosts now? Tell us your spooky experiences in the comments and keep sharing the horror.
Liked what you saw on MovieNationBollywood?
Follow us on Facebook, Twitter and Instagram.
KEEP IN TOUCH!
Subscribe to our Newsletter
Don't worry, we don't spam