Previous Article
Next Article
These 5 South Indian Film Stunts Will Put The Matrix Series To Shame
We have come to know and love South Indian cinema over the years. While they are well-known for their storyline and acting, what mainly grabs attention are the action sequences. Yes, they need to be addressed for sure and the time has come. What's up with these logic-defying stunts, macha?!
Some of these stunts like the one above have made me LOL. Bollywood and other film industries up north also have weird and funny action sequences, but today let's only focus on South Indian films.
So, here are a few South Indian film stunts that are sure to make your stomach hurt.
1. Bullets? Pfft!
 2. Most Intense Fight Scene Ever!
This has to be the most intense fight sequence. Don't believe me? Take a look at it yourself!
Very intense, no?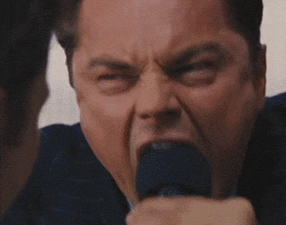 3. Smooth as Butter
This actor's superpower is on another level. Maybe he is a Super Saiyan? Look how easy he makes everything look, be it making fire with just a snap of his fingers or blowing up a car with a knife. Smooth as butter.
4. Funniest Heart Transplant Ever!
This is hands down the best scene ever! You may have seen this already, but you know it's still funny every single time you watch it.
On a serious note, if my doctor was grinning at me while I lay there with a newly 'thrown-in' heart, I would be mad. I didn't know doctors studied at tailoring schools.
This clip shows Megastar Chiranjeevi running away from the police. He dodges bullets and speeding trucks with so much ease. Special mention should also be made of the scene in which he uses his crotch to stop the Police on horses from dragging him further.
If this was not funny enough, Chiru later steals a horse and treats it like a bike. Oh, come on now!
*slow clap to his [email protected]!!s of steel*
These were just a few of the many funny stunts in South Indian cinema. Do you know of any more that made you roll over with laughter? Comment below and let us know.
                                                   Liked what you read on MovieNationBollywood?
                                                    Follow us on Facebook, Twitter and Instagram.
KEEP IN TOUCH!
Subscribe to our Newsletter
Don't worry, we don't spam