Previous Article
Next Article
On The 4th Anniversary of Krrish 3, Here Are Four Plot Speculations for Krrish 4
It has been four years that we saw our one and only Bollywood superhero Krissh on the big screen. We have waited long enough to get a superhero that is commercially known and now that we have it, it has disappeared again.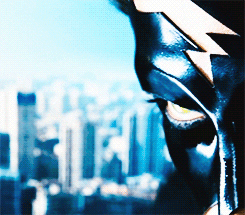 Krrish is not only a superhero, he is a great son, a protective husband and we are sure he'll be an awesome father, which we'll get to know only if we have another Krrish movie. Krrish 3 completes 4 years today and to reduce further delay let's help the makers with all our speculation so they can come up with our favorite superhero again and soon. Let's see what can be the four most obvious plots of the next Krrish movie.
Plot 1. Kaala Jaadu
Now that Rohit is no more alive and Jaadu is pretty old too, one of the fellow Jaadu's on their planet turns rogue and wishes to rule the universe. He comes to earth and befriends Rohit junior without knowing about his powers and the fact that he is a technically a descendant of the same species. This jaadu is darker in color and hence Rohit names him Kaala Jaadu. Apparently, due to a defect, Kaala Jaadu is more powerful in the night when there's no sun and that's when people start disappearing. One day, KJ tries to kidnap Priya and Krishna stops him from doing it. They all find out what he is up to through Rohit and with Krishna's and Rohit's power combined they manage to trap Kaala Jaadu in the planet Mercury, where there's always sunlight.
Plot 2. Kaya Returns
While Kaya is dead, her daughter, who looks exactly like her, is told that Krrish has killed her mother. She comes to Mumbai to take revenge by killing Rohit. Rohit is a young man now, more powerful and better looking than his dad. He never uses his powers because it generally gets out of control. He falls in love with Kaya junior while she tries to kill him every now and then. Eventually, one of Kaal's mutants, who told Kaya the wrong story, shows up and sees that Kaya Junior is falling in love with Rohit too. He tries to kill both of them but he is killed by Krrish. Kaya and Rohit marry each other in the end.
Plot 3. Alien Attack
Jaadu visits Earth and is saddened by the death of his only friend Rohit. But Krrishna makes him home and asks the reason for his visit. Jaadu tells Krrish that aliens have wiped out their planet and their next target is Earth. Now Krrish along with Jaadu, Rohit, and a few other mutant, magicians and illusionists take up the charge to stop the alien attack.
Plot 4. Dr. Arya's Son
Dr. Arya's son is an evil genius who comes to know about the antidote made using Krissh's blood. He takes Krrish's blood sample for an experiment and uses it to make himself as powerful, the only catch being he needs continuous energy to stay that powerful. He starts absorbing human energy from people and soon realizes that Junior Rohit's energy can give him immortality. He kidnaps Rohit to fulfill his dream but is stopped by Krrish and is then killed by his own energy absorbing formula which makes Rohit even more powerful.
Thinking about these plots have absorbed my energy too. Ok, Bye!
KEEP IN TOUCH!
Subscribe to our Newsletter
Don't worry, we don't spam