Previous Article
Next Article
13 Bollywood Actors Who Could Be Perfect To Play Wolverine If It Was Made In India
While Hugh Jackman might have hanged the claws for good and moved on to better things, we cannot. We are still mourning the loss of him as Logan and while we continue to do so, our imagination is working over time.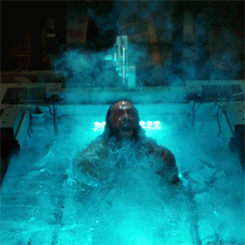 During Logan's promotional activities, Hugh Jackman thought it would be a good idea for Shah Rukh Khan to don the claws next. While we wait for Bollywood to finally come around to adapting the X-Men saga, we have quite a few contenders for Wolverine and here is our list.
#1. The Baadshah of Bollywood himself.

#2. Bhai's swagger matches Logan's really well.

#3. Hrithik has the body to go along as well.

#4. Tiger and Hugh, both are amazing at action sequences.

#5. We wouldn't mind a Wolverine with chocolate boy looks.

#6. After Padmavati, this would suit Shahid well.

#7. Only Ranveer could carry off that yellow X-Men suit.

#8. Vidyut has the flexibility and grace very few have.

#9. See reason #3.

#10. The Khiladi doesn't seem to age and neither does Wolverine.

#11. Because Saif is all about trying something new.

#12 Milind Soman. Because why not?

#13. Maybe he can hit a few more boundaries with this one.

Which one do you think suits the best? Tell us in the comments below and don't forget to share.
Liked what you saw on MovieNationBollywood?
Follow us on Facebook, Twitter and Instagram.
KEEP IN TOUCH!
Subscribe to our Newsletter
Don't worry, we don't spam