Previous Article
Next Article
Dear Mr. Bachchan, We Need You To Change Your Career…
Firstly, we wish Amitabh Bachchan a wonderful birthday. Secondly, allow us to clarify before you jump the gun. While we absolutely love his acting (he is the superstar of the millennium, don't you forget), we keep thinking that the man is so good at everything, even with the career change, he will do what he does best – excel at it like nobody's business. If Amitabh Bachchan wasn't an actor, the legend has enough talent to pull any of the following alternate vocations: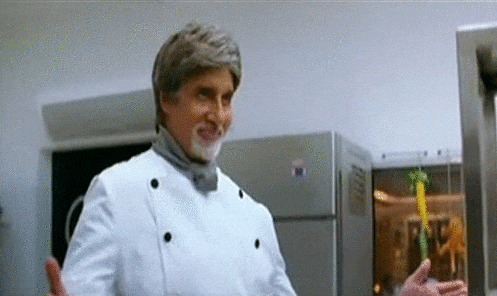 #1 Why don't you write more, Mr. B?
While Amitabh knows Madhushaala like the back of his hand (penned by his father Harivanshrai Bachchan), he has also written a few gems on his own. Apart from poetry, we are sure he can write his autobiography, which may just be the book of the millennium. Or columns in newspapers. We don't care – we just want to read his work.
#2 We want more voice-overs!
Many Indians are amazed at the fact that he was refused a job as an RJ on All India Radio, including us. Mr. Bachchan should at least be a voice for GPS in India. No one would lose their way then.
#3 Acting Insitute by the Institute of acting
The Shahenshah himself is an institute – we would love for him to impart training to the newcomers who have stars in their eyes. This has two upsides – 1. No one could probably do it better 2. We would be looking at a great crop of new-age actors.
#4 He would make an amazing Hindi teacher
We don't even need to explain this one. If you have watched KBC enough or heard his interviews, it wouldn't take long for you to notice that his Hindi is ace! But did you know that he is a multi-linguist and knows a lot of languages like Bengali, Punjabi, Gujarati, and Marathi?
#5 Take to the theater, please?
To see him on the stage would be a dream come true.
#6 Foreign Relations
Amitabh Bachchan is a name most people in this world know. He is an accomplished, true-blue Bollywood megastar and if anyone in Bollywood can do this well, it's him.
#7 Collaborate with TEDx already
We think that Mr. Bachchan has forgotten more about life lessons than we will ever learn. With his lovely pragmatism, incredible penmanship and his enchanting voice, his TEDx collaboration will be loved by everyone!
Wish you a happy 75th birthday and a great year ahead, Mr. Bachchan. Many more to come!
Liked what you saw on MovieNationBollywood?
Follow us on Facebook, Twitter and Instagram.
KEEP IN TOUCH!
Subscribe to our Newsletter
Don't worry, we don't spam