Previous Article
Next Article
Siblings Of 8 Famous Bollywood Actors You Don't Know About
It is natural for siblings of popular celebrities to get a share of the limelight and there are many who are in the same business. The Kapoor sisters are the best example of such an occurrence and so are the Khan brothers. But there are many siblings who want none of that limelight on themselves and would rather keep their activities low key to such an extent that many times any news about them is also a surprise. They are all competent in their chosen careers but apart from occasionally grazing the red carpet or their sibling's social media profiles (not to forget everyone's favorite – the paparazzi), they are pretty much not into the whole star thing. Kudos to these unheard heroes for bearing their siblings' stardom while achieving success in their own lives.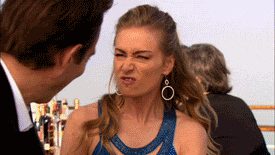 #1. Shivang and Saraj Chopra – Parineeti Chopra
We all know Priyanka and Parineeti are cousins and both have been blessed with a talent for singing. But Parineeti has also been blessed with two brothers who are happy for her fame but at the same time don't want to be a part of it.
 #2. Shehnaz Lalarukh – Shah Rukh Khan
While die-hard fans of Shah Rukh Khan know about his sister, the outside world has been kept in the dark (and rightfully so). Apart from a few appearances, Shahnaz Lala Rukh knows how to keep the media off her track.
#3. Bijoyeta Basu – Bipasha Basu
Bijoyeta who studied in Bristol might occasionally take the city by storm while roaming around with her sister. She has no plans to take a tour of the tinsel town.
#4. Anisha Padukone – Deepika Padukone
 Anisha seems to be following the footsteps of her father rather than her sister as she concentrates more on Golf rather than making any headway into Bollywood.
#5. Ritika Bhavnani – Ranveer Singh
 We all might be of Ranveer Singh but his fan following follows him home as well. Ritika, his elder sister is reportedly his biggest fan and encourages him endlessly. Who wouldn't want a sister like that?
#6. Meghna Oberoi – Vivek Oberoi
While Vivek Oberoi was busy making his way in Bollywood, Meghna Oberoi was honing her artistic skills. She is a spiritual artist who is known for paintings of pilgrimage spots. She also was part of an exhibition in 2014.
#7. Sunaina Roshan – Hrithik Roshan
She is the lesser-known face of the Roshan family and has had a trying life but in spite of that, has emerged triumphant. Sadly, she has no cravings when it comes to limelight or stardom.
 #8. Rangoli Ranaut – Kangana Ranaut
Rangoli Ranaut, unlike her sister, did not have any Bollywood aspirations. But her life has been just as difficult. She's an acid attack victim but is still going strong.
We admire these siblings who have taken the initiative to not be a part of the stardom and carving a niche for themselves.
KEEP IN TOUCH!
Subscribe to our Newsletter
Don't worry, we don't spam