Previous Article
Next Article
Did You Know These 10 Couples In Bollywood Movies Would Not Have Lasted Forever?
Everyone loves a happy ending. To see two lovers unite after trials and tribulations and riding into the sunset together. We long for the story to end with "And they lived happily ever after." Not many people talk about the rest of that life. It is possible that they didn't live happily and maybe got separated soon afterward.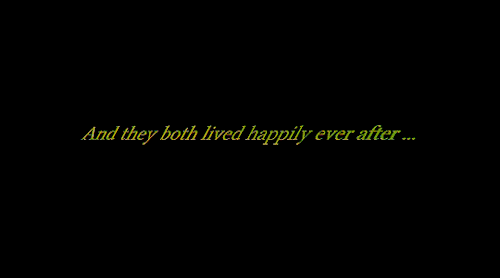 No, we are not trying to ruin your favorite love stories. Although it is entirely possible that two people actually cannot stay together with all their differences stacked against them. We have made a list of some Bollywood movies which had a happy ending but left us wondering how long it would last.
#1. Hasee Toh Phasee
Nikhil (Sidharth Malhotra) is a very forgiving guy and that is the reason he might put up with Meeta's (Parineeti Chopra) antics. But Meeta has shown in past that she is very capable of leaving the people who love her on a whim. It is also possible that she might leave Nikhil to fulfil her thirst for adventure.
#2. Rehnaa Hai Tere Dil Mein
The love story of Maddy (R. Madhavan) and Reena (Dia Mirza) started with a lie. In the end, everything worked out but when the time comes for their first argument after marriage (which is normal), this lie is going to come back and bite Maddy. Also, Maddy only fell in love with Reena's beauty. He doesn't know much about her.
#3. Jab Tak Hai Jaan
Meera (Katrina Kaif) had the silliest reason to leave Samar (Shah Rukh Khan) and if Akira (Anushka Sharma) hadn't interfered they wouldn't have even gotten together. There is no guarantee that at the first sign of any calamity Meera will once again take a vow to stay away from Samar.
#4. Kaho Naa… Pyaar Hai
Sonia (Amisha Patel) fell only in love with Raj (Hrithik Roshan) because he was a look-alike of Rohit (Hrithik Roshan). Also, Raj saving her from a couple of goons helped their case. When they go back to New Zealand and life returns to normal, Sonia is going to have a tough time dealing with this one. Not to mention Raj will always think about how he looks exactly like his wife's ex.
#5. Yeh Jawaani Hai Deewani
Bunny (Ranbir Kapoor) and Naina (Deepika Padukone) were an impossible match for no fault of their own. Their destinations were different and their paths rarely crossed. They might get married and settle down but later in their life, one is going to have serious issues of resentment.
#6. Love Aaj Kal
You will agree with us when we say that Jai (Saif Ali Khan) and Meera (Deepika Padukone) are not the perfect examples of a stable relationship. There is literally no guarantee or basis for them to stay together and maybe a few years down the line you might get invited to their divorce party.
#7. Dilwale Dulhania Le Jayenge
Raj (Shah Rukha Khan) and Simran (Kajol) met on a trip and due to some unfortunate circumstances had to spend a lot of time together. For Simran, this was probably her first experience in spending such a long time with a guy and looking at Raj's antics in the beginning of the movie he is definitely not a Prince Charming. Plus Raj has no real life skills if you notice. Only, Simran is yet to realize that.
#8. Kal Ho Na Ho
Naina (Preity Zinta) only went out with Rohit (Saif Ali Khan) because Aman (Shah Rukh Khan) broke her heart. That is definitely no basis to get into a relationship. And we know things work out for them but this rebound baggage is definitely going to be a problem for Sameer in the long run.
#9. Om Shanti Om
We cannot even define how messed up this relationship is. Om Kapur (Shah Rukh Khan) who is a reincarnated version of Om (Shah Rukh Khan) loves Sandy (Deepika Padukone) only because she is a spitting image of his love in the previous lifetime Shanti Priya (Deepika Padukone). Meanwhile, Sandy has a star crush on Om. It doesn't take a genius to figure this one out.
#10. Tanu Weds Manu Returns
We know this couple already went through a huge fight (at least worth a movie) in the first decade of their marriage. Who's to say that this might not happen again. Tanu (Kangana Ranaut) should have never wed Manu (R. Madhavan).
Which Bollywood movie couple you think could not have lasted long? Tell us in the comments below and don't forget to share.
Liked what you saw on MovieNationBollywood?
Follow us on Facebook, Twitter and Instagram.
Featured Image: Source.
KEEP IN TOUCH!
Subscribe to our Newsletter
Don't worry, we don't spam