Previous Article
Next Article
These 7 Bollywood Celebrities Have Such A Strong Selfie Game, It'll Put Your DSLR DPs To Shame
In 2013, Oxford dictionary claimed "selfie" as the word of the year. And why not? Selfies have invariably become an essential part of all our lives. A party with friends or a family gathering would be incomplete without a selfie. Just like us, our favorite Bollywood celebs too are addicted to flashing the camera and posing for the same.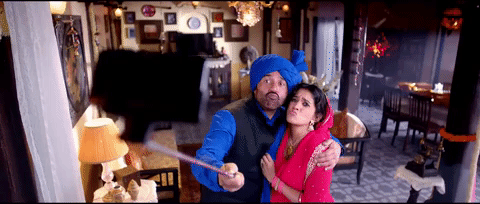 And of course, when the stars reveal their off-camera shenanigans with us, we love to stalk them over and over again. So here's a list of 7 celebs from B-town and the different types of selfies they love clicking.
#1. Alia Bhatt
Currently supporting #PoochOverPataka initiative to save the adorable doggies from all the noise pollution during Diwali, Alia is a true pet lover. She clicks numerous selfies with her beloved white cat.
#2. Sonakshi Sinha
A sucker for Snapchat, Sona or AsliSona, loves her Snapchat filters and loves trying all the new ones that come along.
#3. Shah Rukh Khan
SRK knows well about his fan following and doesn't miss a chance of getting a click with them.
#4. Karisma Kapoor
A family that takes selfies together stays together, right?
#5. Varun Dhawan
Gymming is an essential part of every celeb and why not flaunt your abs while you're at it?
#6. Priyanka Chopra
PC loves getting some me time while traveling and show-off her lifestyle. (Jealous much?)
#7. Parineeti Chopra
#SquadGoals
Bollywood buffs like us just need a reason to mimic our celebs and now we know how exactly to ace that selfie game, right guys?
Liked what you saw on MovieNationBollywood?
Follow us on Facebook, Twitter and Instagram.
KEEP IN TOUCH!
Subscribe to our Newsletter
Don't worry, we don't spam