Previous Article
Next Article
10 Awful Movies With Awesome Music We All Need To Listen To Atleast Once In Our Life
Blockbuster movies with super hit songs are common. Music is the soul of our Bollywood films and so it is an essential element that makes or breaks a film. But there have been films in the past which although crashed at the box office were still appreciated for the awesome music they boasted of. This goes to prove that the audience is not stupid and measures the movie individually with respect to several aspects.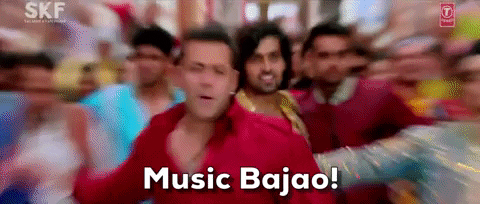 Here are some of the best Bollywood musicals which were bashed by both critics and audiences.
#1. Jeans (1998)
Even two Aishwarya Rai(s) could not save this South blockbuster from failing to impress Bollywood audience. However, the film's music is still remembered.
#2. Jhankar Beats (2003)
A tribute to R. D. Burman, Jhankar Beats had a song for every emotion. The best being Tu Aashiqui Hai filmed inside a church.
#3. Paap (2003)
John Abraham and Udita Goswami left the audiences damp with Paap. With songs like Intezaar, Mann Ki Lagan, and Garaj Baras, Paap boasted of quite an impressive soundtrack.
#4. Kyun! Ho Gaya Na (2004)
Though off-screen Aishwarya Rai and Vivek Oberoi managed to create headlines, their chemistry didn't seem to work in the film. But the songs by the amazing trio Shankar Ehsaan Loy deserve every word of appreciation. Do not believe us? Why don't you listen to the film's songs right here right now?
#5. Anwar (2007)
There is a certain kind of melancholy in Mithoon's songs, which is evident in all his compositions. Anwar, though had a brilliant concept, failed at the box office. The songs, however, will continue to stay forever in our playlists.
The much talked about debut of two of Bollywood's favorite celebrity kids, Saawariya got trolled and bashed by both critics and audience. The only thing we now remember about Saawariya is its music.
Salman Khan's charm failed to drag audiences to the theatre but the film's music definitely overwhelmed many.
Do we need to say anything about this royal mess by one of Bollywood's finest directors? Amit Trivedi was the only winner here.
#9. Bombay Velvet (2015)
Fresh, experimental and groovy – that's all we would want to say about this box office failure's spectacular soundtrack composed by Amit Trivedi.
#10. Mirzya (2016)
This film is a proof that even an ace cinematography cannot replace a good script. The powerful soundtrack of Mirzya, however, still rings in our ears.
Liked what you saw on MovieNationBollywood?
Follow us on Facebook, Twitter and Instagram.
KEEP IN TOUCH!
Subscribe to our Newsletter
Don't worry, we don't spam