Previous Article
Next Article
These 9 Spirit Animals Of Bollywood Celebrities Will Surprise You
In certain cultures, Spirit Animals are considered otherworldly spirits which, in time, guide a human soul. Based on your personality, your spirit animal mirrors you. Over the years, the term spirit animals have been used very loosely to define kindred personalities.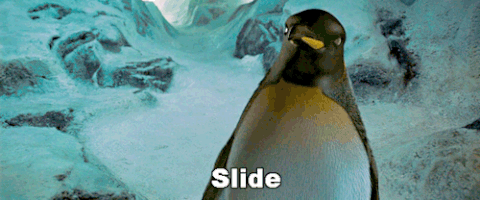 And while you might dream about your celebrity spirit animal, you might also be curious to know which animal your favorite celebrity identifies with the most. We have a list of 9 celebrities and their spirit animals according to us.
#1. Salman Khan – Tiger
No, it is not just because of his movies Ek Tha Tiger and Tiger Zinda Hai. Because the power that a tiger wields is similar to the power Salman wields over his fans. And Salman certainly has a tiger-like energy when it comes to his movies.
#2. Priyanka Chopra – Black Panther
Black Panthers are fierce yet graceful creatures known to be always on the move looking for the next best thing. Priyanka Chopra who is a sensation worldwide is certainly one. From an actress to a producer, she has tried her hand at everything that comes along the way.
#3. Ranveer Singh – Peacock
Peacocks are pleasing to look at and their vibrantly colorful feathers attract everyone. Sounds familiar? Ranveer Singh's extraordinary clothing choice points all arrows towards the peacock being his spirit animal. Peacocks and Ranveer Singh are also known to be extremely self-confident.
#4. Hrithik Roshan – Horse
Horses are a graceful lot and their power is unmatched. Watching them gallop is a sight to behold and watching Hrithik dance makes us feel the same way.
#5. Aishwarya Rai Bachchan – Doe
Deer and Does are known for their grace and they exude class. Aishwarya Rai Bachchan is certainly one among them as we see her making red carpet appearances.
#6. Alia Bhatt – Butterfly
Alia Bhatt has soared since she made her debut. You can say she has truly broken out of her cocoon, metamorphosed, and spread her wings wide.
#7. Shah Rukh Khan – Owl
Hear us out. Owls are nocturnal animals and are considered wisest among birds. Anyone who has seen Shah Rukh Khan giving an interview can agree when we say the man is wise.
#8. Ranbir Kapoor – Rabbit
Ranbir Kapoor is cute to look at and is known to settle into his burrow from time to time. We can only imagine the rabbit being his spirit animal.
#9. Tiger Shroff – Eagle
Eagles are the unofficial kings of the sky and are known for their nobility, swiftness, and strength. We truly think that Tiger has found a spirit animal in an Eagle.
Do you agree with our list? Tell us in the comments below and don't forget to share.
Liked what you saw on MovieNationBollywood?
Follow us on Facebook, Twitter and Instagram.
KEEP IN TOUCH!
Subscribe to our Newsletter
Don't worry, we don't spam