Previous Article
Next Article
9 Critically Acclaimed Bollywood Movies That Had Factual Errors In Them
Filmmaking is a magical process. You imagine a thing and you get to make it real and watch it on a huge screen later. Bollywood has seen great movies since its inception and that has shown us the kind of creativity our filmmakers possess.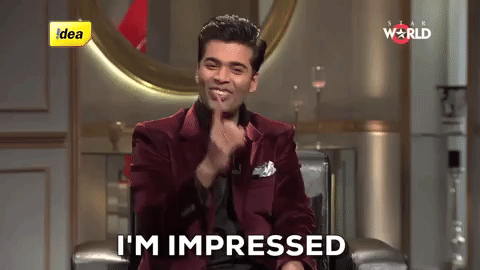 Filmmaking also gives you a lot of cinematic liberty to create something unreal and unimaginable, however, this liberty is sometimes taken pretty seriously and the films end up with mistakes that are just unavoidable. Here, we have listed 10 such movies:
Kai Po Che revolved around the Gujarat Riots of 2002. However, the people of Gujarat in the movie watched the news on the channel Headlines Today, which was launched in 2003.
During the song Bismil, there's a cellular tower in the background of the scene. Kashmir has to be more technologically developed than the rest of the world to have it during the Kashmir conflict of the mid-nineteenth century.
Milkha Singh sings a song "nanha munha raahi hoon" to impress his lady love. That's sweet of him. But the song was from the movie Son of India which released in 1962 and the movie is set in 1950s.
In the movie, Bhuvan and team had to win a cricket match in order to avoid paying tax in future. That was a good deal. What makes us wonder is that the game had six balls per over structure whereas in 1892 England only allowed 5 balls per over. That's also when the movie is set in.
Sarfaraz works in the Pakistani embassy of Bruges. However, there is no Pakistani embassy there. It is in Brussels. Was this mistake was because Bruges and Brussels sound similar? Well, they don't.
6. Hum Dil De Chuke Sanam
One of the most iconic scenes in the movie is when Nandini runs towards Vanraj on a bridge. While they are in Italy, she was running on the Szechenyi Chain Bridge, which happens to be in Hungary. They could have taken a less famous bridge to make it a part of Italy, not this one.
In the movie, Jamal meets Latika just after he became the millionaire. What was surprising is that she was watching a live telecast of the show. Point being, these shows are shot way before they are telecasted.
Bajirao Mastani was a great movie. Its grandeur and beauty are worth all the appreciation. However, Bajirao and Mastani didn't die on the same day as shown in the movie. Mastani died pretty soon after Bajirao's death but it was a few months later. And their son Shamsher Bahadur was never taken away forcefully either.
The movie shows the Indian embassy being evacuated immediately after the attack. The situation was taken over by Indian businessmen and they organized the refugee camps. On the contrary, the diplomats beg to differ and say that the Indian mission in Kuwait wasn't closed.
There are many mistakes like these but we must learn to ignore them as these movies have entertained us thoroughly.
Liked what you saw on MovieNationBollywood?
Follow us on Facebook, Twitter and Instagram.
KEEP IN TOUCH!
Subscribe to our Newsletter
Don't worry, we don't spam