Previous Article
Next Article
Top 8 Bollywood Song Parodies That Will Make You Forget The Original Track
Bollywood movies have songs for every situation and we love all of them. Everyone has at least once looked out of the window like they are a part of a movie with a slow number playing in the background. And there are countless of such songs that make you feel they are meant for you.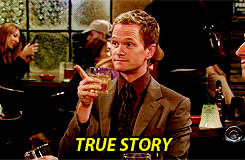 However, everything has a dark side and while there are songs you cannot get enough of, there are many that you just cannot listen to. But there are some really awesome people who used the same song to express how they feel about it and these Bollywood song parodies will make your day:
Sums up the reality quite exactly.
If you haven't watched this one, you've missed out on some serious mazey wala fun.
3. Jabra Fan (Fan)
Probably every SRK fan after Jab Harry Met Sejal.
4. Every Bollywood Party Song by AIB
When Irrfan says he can do anything, you better believe him.
5. The Bollywood Diva Song by AIB
All about promotion but makes some sense.
Well, it is not always tum hi ho, it can also be tum bhi ho.
This spoof has an entirely different way of looking at this highly acclaimed song.
8. Main Hu Hero Tera (Hero)
Because Bollywood is also Bhaiwood in a way.
It is amazing, the different views people have about things. Originals are actually not that bad after all.
Liked what you saw on MovieNationBollywood?
Follow us on Facebook, Twitter and Instagram.
KEEP IN TOUCH!
Subscribe to our Newsletter
Don't worry, we don't spam