Previous Article
Next Article
8 Bollywood Celebs Who Are Perfect To Be Your BFFs
Bollywood Celebs in India are often given a divine status considering their beauty, lifestyle and bank balance. So it is normal to be star struck every time you witness them in person. But there are some celebs who have such an adorable personality and who are so entertaining that we wouldn't mind having them as our partner in crime in real life.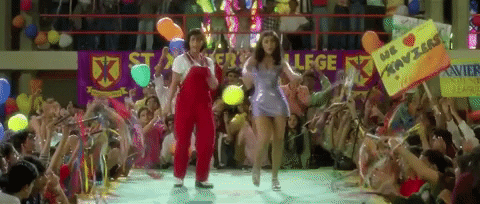 Here are 9 Bollywood celebs who would make wonderful BFFs.
No explanations required. Ranveer's craziness coupled with his always high-on-something energy levels makes him the ultimate BFF we all wish for.

A perfect blend of beauty with brains, she is one of the few we would want to hang out with every day.
Known to be a prankster both on and off movie sets, Abhishek Bachchan also has an interesting sense of humor. These qualities make him the best among the lot as a BBF for us in real life.
Where does one get the latest and the most sensational B town rumors from? Enter Bebo.
While you show off your good looking friend, there will be other females getting bitchy about you. Isn't that the dream!

The lady loves to laugh – just imagine the laughter riot she will create if this beautiful woman becomes your bestie.
We all have that one fitness obsessed. How cool it will be to workout with this handsome hunk. Make everyone else in the gym wish they were you as Tiger teaches you a stunt or two.
#8. Mandira Bedi 
The girl is aging like fine wine. Besides, smart women are sexy and a great company, to say the least.
KEEP IN TOUCH!
Subscribe to our Newsletter
Don't worry, we don't spam