Previous Article
Next Article
7 Things You Will Find In Every Bollywood Movie Directed By Rajkumar Hirani
Although only four movies old as a director, Rajkumar Hirani is one of the directors we all have come to love. His movies make us laugh, cry and thoroughly entertain us. His fifth movie as a director is going to be a biopic based on Sanjay Dutt. When it comes to all his previous movies, although different in their concept, we could not help but notice some similarities between all the movies and here are eight of them.
#1. Excellent Actors
You cannot deny that Rajkumar Hirani only believes in getting the best and he has got some excellent actors in his movies, from Sanjay Dutt to Aamir Khan. Even the leading ladies have impressed us.
#2. An Underlying Message
If it wasn't for P.K. and 3 Idiots we would not have figured out all things that are wrong with the systems around us. Apart from being hilarious, the Munnabhai series also taught us something of value.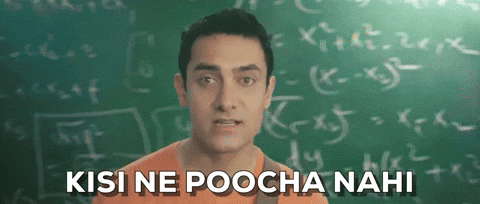 #3. Quotable Dialogues
'Jaadu Ki Jhappi', 'Gandhigiri', 'All is Well' and 'Peeke hai kya?' are just the tip of the iceberg of dialogues that we use in our daily lives. You cannot deny all his movies have a lot of dialogues you use till date.
#4. Subtle Humor
People have gotten over slapstick humor and we appreciate the humor that slowly creeps on to you. Dr. Asthana's laughter therapy and Chatur's Teacher's Day speech are some of the best examples of Hirani's brand of humor.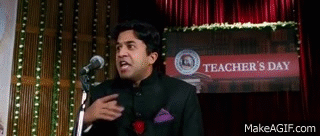 #5. Strong Characters
We might complain about the lack of character development in most movies, but in his movies, we just can't. Munna and Circuit, with their history, are now considered one of the most iconic duos. Even the female characters in the movies were fleshed out.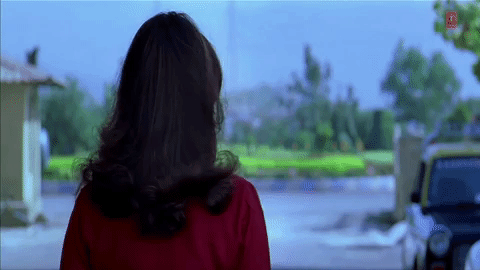 #6. All Superhits
Another thing that ties all the Rajkumar Hirani movies is that they were all superhits at the Box Office as well as with the critics too. The man hasn't delivered a flop and with this formula we don't think he can.
#7. Boman Irani
Don't be shocked. Think back and you will find that Boman Irani has been a part of all his movies in a small role or a big one. He also has a guest appearance in the upcoming Dutt movie.
What else do you think is common in all Rajkumar Hirani movies? Tell us in the comments below.
Featured image: Source.
Liked what you saw on MovieNationBollywood?
Follow us on Facebook, Twitter and Instagram.
KEEP IN TOUCH!
Subscribe to our Newsletter
Don't worry, we don't spam