Previous Article
Next Article
7 Moments From Dil Toh Pagal Hai That We See In A New Light After 20 Years
Yash Chopra has given Bollywood some invaluable gems. For most of us '90s kids, his movies form the foundation of how we would deal with our school crushes and childhood love interests. While we still can't seem to get over the dialogue, "Rahul, naam toh suna hi hoga"  and dream of a Raj playing the mandolin in lush green fields, here's an iconic Yash Chopra movie that completes 20 years today – Dil Toh Pagal Hai.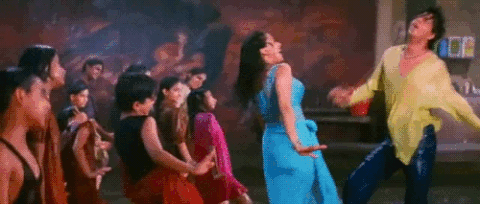 To commemorate this day, we thought of listing down 7 moments from the movie that we see in a completely new light 20 years later.
#1. The Intro Scene:
As soon as the movie opens, we see Pooja (Madhuri Dixit) and Rahul (Shah Rukh Khan) having different views about love. Since these guys have never really met before, we wonder what dimension this was shot in.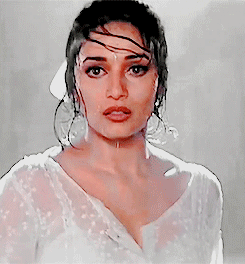 #2. Maya doesn't really exist:
Rahul has a fictional image of Maya. He sets up a show deadline in search of a character who doesn't really exist and is still sketching out the characteristics of "Maya". You would not want him as your leader now, would you?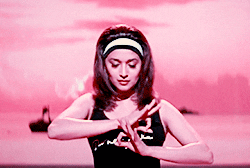 #3. Madhuri rolling down the hill in jhumkas and playing with her chunri:
While Rahul focussed on Maya, Pooja is seen dreamily staring at the sunset wearing unrealistically heavy jhumkas and a white chunri. Another classic portrayal of gender discrimination.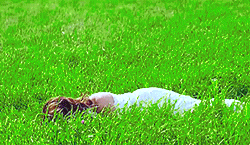 #4. When Rahul almost meets Pooja:
Rahul and Nisha (Karisma Kapoor) go out shopping where co-incidentally, Pooja and Rahul end up in adjacent trial rooms. While Rahul takes off his pants to try on a shirt, Pooja tries on clothes over her existing pair of clothes. Maybe there was a no-nudity clause?
#5. When Rahul comes to return the cake without any address:
When Pooja orders a cake for her Uncle and Rahul orders sandwiches for his dance troupe, the cake shop mixes their orders. Surprisingly, Rahul comes to return the cake without really having the address. And whatever happened to the delivery boy?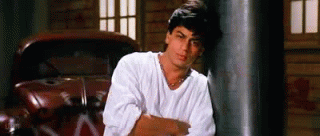 #6. When a heart balloon flies from Rahul's hands and lands up in Pooja's hands:
Whaaatt??? Does that even happen? We wish we could do that with food delivery.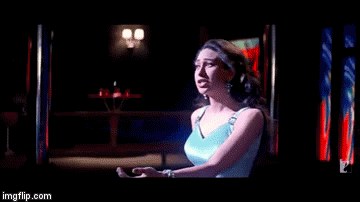 #7. While Rahul doesn't really believe in love, he sings a song about it:
Rahul claims to hate everything to do with love or 'pyaar', and just 5 seconds later, he is seen singing a love song on Valentine's Day. Liar!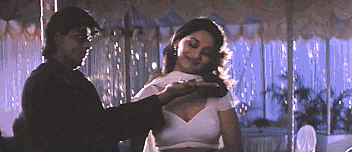 We are still die-hard fans of DTPH and love binge-ing on it. Somewhere deep down, we guess we still love those clichéd love stories. So here's congratulating the whole team of Dil Toh Pagal Hai on 20 years of entertaining us.
Liked what you saw on MovieNationBollywood?
Follow us on Facebook, Twitter and Instagram.
KEEP IN TOUCH!
Subscribe to our Newsletter
Don't worry, we don't spam