Previous Article
Next Article
7 Bollywood Movies Where The Hero/Heroine Ended Up With A Wrong Partner
Bollywood is all dreamy and drama. We all love the hopeless romantic characters and the way they pursue their love interest. But sometimes when you come out of the theatre and think practically, most of it actually looks absurd. Some of the leading men and women are not even worth that much effort. With all due respect, I love my Bollywood romantics but sometimes the stories make me think if I would like to stick with the supporting character and not the one the world was after.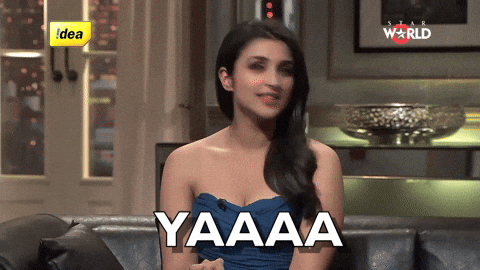 There are many movies like that and if you cannot remember any here are seven of them:
Mohini (Deepika Padukone) was a great person and phenomenal dancer, on the other hand, Charlie (Shah Rukh Khan) was a thief. He insulted Mohini one time too many. Yet Mohini loves him only because he could speak English. Mohini seriously deserved better and she should have left him after the dance competition.
Sandhya (Bhumi Pednekar) was well educated and Prem (Ayushmann Khurrana) was not. He insulted her in front of his friends and ignored her at home. He mistreated her just because of her weight which makes him a loser in addition to being uneducated. Sandhya should have left him after or before the race.
Tanu (Kangana Ranaut) leaves Manu (R. Madhavan) in a mental asylum and goes back home. With not wanting to do anything with Manu, she flirts with her exes. The moment she comes to know Manu is having an affair and marrying another girl, she manages to ruin that as well. Even after all this Manu leaves Datto (Kangana Ranaut, again) and reunites with Tanu. Don't you think Datto was more deserving? Actually, she deserves better than Manu.
4. Vanraj, Hum Dil De Chuke Sanam
Vanraj (Ajay Devgn) was an ideal guy. He fell in love with Nandini (Aishwarya Rai Bachchan) at first sight. Even then he stood up to his words and reunited her with Sameer (Salman Khan). On the other hand, Nandini was throwing tantrums all this time and after finally meeting Sameer she leaves him and comes back to Vanraaj. Like, really? Make up your mind woman. Don't you think Vanraaj deserves a better person who knows what she wants and sticks to her words?
Anjali (Kajol) left Rahul (Shah Rukh Khan) with his love interest in the middle of college. She took her love seriously and wanted Rahul to be happy. But Rahul came back and manipulated her to marry him again, on her wedding day after nearly a decade. The little Anjali knew way too much at the age of 8 years too. Aman (Salman Khan) was a better guy than Rahul, and he loved Anjali like she loved Rahul once, which makes them a perfect pair.
6. Reena, Rehnaa Hai Terre Dil Mein
Maddy (R. Madhavan) actually impersonated someone to get into Reena's (Dia Mirza) life and threatened people when the truth was revealed. He stalked her, blamed her for not realizing his love for her. Known as the love story of the 90s, this one has a few too many flaws. Ideally, Reena should have married the stable and loving Rajiv (Saif Ali Khan).
Cocktail was a typical love triangle, which shows a man who wants to have an affair with a bombshell and settle with a homely Indian girl. Gautam (Saif Ali Khan) does just that. Falls in love with Meera (Diana Penty) while dating Veronica (Deepika Padukone), which proves something about his loyalty (or the lack of it). He keeps lying to his mother about his girlfriend which definitely says about his trustworthiness. Meera deserved better than Gautam, and both Veronica and Meera should have dumped him for their own good.
Love is complicated but sometimes using your brains can help you lead a less-complicated life.
Liked what you saw on MovieNationBollywood?
Follow us on Facebook, Twitter and Instagram.
KEEP IN TOUCH!
Subscribe to our Newsletter
Don't worry, we don't spam