Previous Article
Next Article
7 Bollywood Actresses Whose Comeback Movies Serve As A Warning To Others
Bollywood firmly believes in the phrase "out of sight, out of mind", especially when it comes to the female actors. It is a known fact that the shelf life of most Bollywood heroines is way less than that of a Bollywood hero.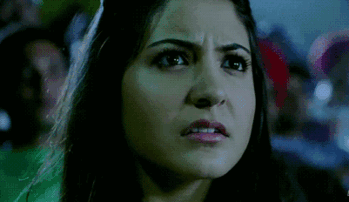 There are many evergreen beauties in the film industry who can never be forgotten but it is also true that once an actress takes a backseat once, there are always fresh and pretty faces ready to take those vacant seats. Making a comeback is a brave chance to take. While some manage to make a strong impact, some fail miserably.
Here's a list of five actresses who didn't have a roaring comeback:
1. Madhuri Dixit Nene (Aaja Nachle)
The dhak-dhak girl took a long break after getting married to live a normal life. It is heartbreaking to see this name on a list of flops but it is true that even if the music and dance numbers were appreciated, Aaja Nachle (2007) didn't impress the audience much.
2. Rekha (Super Nani)
Rekha is the evergreen beauty of Bollywood. She made supporting appearances in movies like Koi Mil Gaya and Krrish but her comeback movie was the 2014 release – Super Nani, which collected a few crores and was declared a major dud at the box-office.
3. Karisma Kapoor (Dangerous Ishq)
Once the leading lady of superstars like Salman Khan and Govinda, Karishma took a long 9-year break as the wedding bells rang for her. She made a comeback with Vikram Bhatt's Dangerous Ishq (2012) which had a horrible run at the box-office.
4. Preity Zinta (Ishkq in Paris)
Once synonymous with cute and bubbly, Preity Zinta co-produced and acted in Ishkq in Paris (2013). The movie did so bad on the box-office that it is not even remembered for being a disaster.
5. Aishwarya Rai Bachchan (Jazbaa)
The blue-eyed beauty took a 5-year break after her pregnancy. She made a comeback with Jazbaa (2015) followed by Sarbjit (2016), both of which got a lukewarm response at the box office.
6. Raveena Tandon (Bbuddah…Hoga Terra Baap)
After getting married in 2004, the actor saw the release of the long-delayed movie Sandwich and then made a comeback with Amitabh Bachchan starrer Bbuddah…Hoga Terra Baap (2011). The movie collected a little more than the production cost.
7. Rani Mukerji (Aiyyaa)
Between being acclaimed for her acting talent to choosing all the wrong film, Rani Mukerji became a part of this list. Her comeback movie Aiyyaa (2012) was a huge disaster at the box office.
Do you think we missed a name? Let us know in the comments below.
KEEP IN TOUCH!
Subscribe to our Newsletter
Don't worry, we don't spam