Previous Article
Next Article
6 Indian Comic Book Superheroes Who Deserve Their Own Movie
Yes, November has arrived when two major comic book superhero movies are going to hit the theatres – Thor: Ragnarok and Justice League. While they might have their differences, there is no doubt that they both will be really successful movies. Bollywood also has had its own share of superheroes and some of them are really cringe-worthy.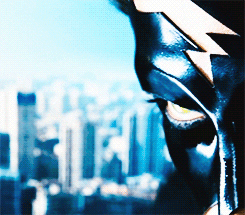 Only if Bollywood would look towards comics books for inspiration, we have a host of comic book superheroes who also have their own super team-up Brahmand Rakshaks (the Protectors of the Universe). We can very well have our own cinematic universe and in support of that presenting to you the superhero contenders who need their own movie.
#1. Super Commando Dhruv
Founder of the fictional Commando Force in the fictional city of Rajnagar fights crime by day and by night too. His utility belt has an array of smoke bombs and tools, which help him to tackle goons any time. He has no superpowers apart from the fact that he communicates well with animals and birds, thanks to his childhood that was spent in a circus.
#2. Nagraj
The very name gives it away that this superhero has something to do with snakes. You would not believe how much though. He has minuscule snakes running in his bloodstream, which makes him invincible as well as highly venomous. He has exceptional healing capabilities and his wrists can shoot out snakes in any form he likes (they can be rope-like or like parachutes). A very Wolverine-meets-Spiderman in some twisted way.
#3. Doga
Suraj who had a traumatic childhood grew up to be Doga who is a sociopath and has taken the charge of eradicating organized crime from his city. He has a psychic communication with dogs, which helps him investigate his next target. There were talks of Anurag Kashyap helming a movie on Doga. It was even reported that actor Kunal Kapoor might play the character. But no progress since then.
#4. Parmanu
Parmanu is Vijay in a suit, which gives him extraordinary superpowers like super speed and the ability to shoot bombs from his chest. Initially, these actions had elaborate buttons and a control panel but in the later issues, they all became voice-controlled making him more efficient in the battle.
#5. Inspector Steel
A cyborg that has an x-ray vision and is hell-bent on erasing the very existence of crime in the world. One of his arms also doubles up as a lethal mega gun. His mechanical body makes him almost invincible to regular weapons.
#6. Shakti
Her powers are a divine gift granted to her at a time when she needed them the most. She stands up for women all around the world and anyone who dares harm a woman is immediately vanquished. She can travel at the speed of light and bend any metal to her will. She can also use her third eye to burn a person.
Wouldn't you like a Bollywood movie featuring these awesome superheroes? Tell us the actors you would like to see in these roles.
KEEP IN TOUCH!
Subscribe to our Newsletter
Don't worry, we don't spam