Previous Article
Next Article
Not Doing Much This Diwali? Here Are 11 Bollywood Movies That You Must Watch Again
Diwali is a big deal for most Indians. We celebrate the victory of good over evil, thank gods for our wealth and comfort, and enjoy bursting crackers. The family plays a huge part in the celebration of Diwali. However, a major part of the working age group, especially those in the city, often have to celebrate the festival without their family for various reasons.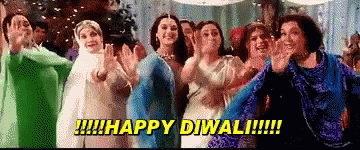 But no worries, because there is a solution to your Diwali woes. If you are feeling homesick or lonely, entertainment is always just a click away. If you have given up on crackers, movies are always available and cheaply accessible.
We have 11 movies that you can watch again this Diwali to entertain yourself or keep yourself from crying in a corner.
1. Golmaal Series
Now that Golmaal Again is releasing, going through the previous batch is a good idea.
2. Kabhi Khushi Kabhi Gham
A good dose of family drama will make you forget that your family is not around. 😝
3. Munna Bhai MBBS
Anything from Rajkumar Hirani would work for an entertaining evening, Munna Bhai tops the list for us.
4. Jab Tak Hai Jaan
Not only because it was Yash Chopra's last movie, but because it released on Diwali.
5. Piku
Watch it to get a reality check that no matter how irritating a family member is, you love them from the bottom of your heart.
6. Kapoor & Sons
This one makes you feel that it is okay to stay away from the family for a while. Watch this after Piku.
7. Aamdani Atthanni Kharcha Rupaiya
This movie will make you realize that you haven't earned enough yet to spend on crackers or gamble with friends.
8. Mohabbatein
A quality check on parampara, prathishtha and anushasan is must on Diwali.
9. Queen
This will make you feel good about living a real life and learning that you do not need anyone else to be happy.
10. Gangaajal
Because on Diwali, sab pavitra hona chahiye.
11. Dilwale Dulhaniya Le Jayenge
DDLJ had not only released on Diwali 22 years back, it released on the same date i.e. 19th October. Reason enough?
If everyone starts watching movies on Diwali, there'll be a lot less pollution. Think about it!
Liked what you saw on MovieNationBollywood?
Follow us on Facebook, Twitter and Instagram.
KEEP IN TOUCH!
Subscribe to our Newsletter
Don't worry, we don't spam