Previous Article
Next Article
10 Bollywood Movies You Should Definitely Watch If You Love Hollywood Movies
It is never fair to compare two movie industries with each other. They come from different backgrounds and cater to different kinds of audience. Bollywood has received enough flak in the last couple of years regarding the kind of content they are promoting.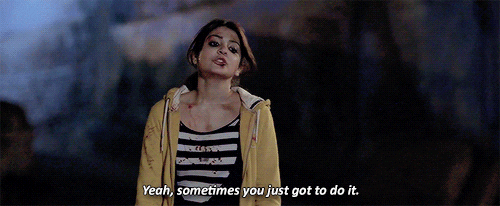 As people get more educated and informed about the world, the harder it is to put wool over their eyes. But as much as you might love Hollywood movies and might think nothing beats them, there are some Bollywood movies which might surprise you. Here are 11 Bollywood movies which your inner English movies lover might enjoy. We have also included some Hollywood references so you can decide on the best genre for you.
#1. NH10
When the bride went on her killing spree in Kill Bill, you all rejoiced. Now watch Anushka Sharma in NH10 battle savages in our country as she takes them out one by one. There is hard action, gore and no songs. What else do you want?
#2. 3 Idiots
This movie is revolutionary for students and parents who finally understand that pressurizing a student does more harm than good in the long run. Rajkumar Hirani has also made this movie really well as it is pleasing to the eyes and you can watch it multiple times. If you really liked Good Will Hunting and Dead Poet's Society, you should surely watch 3 Idiots next.
#3. A Wednesday
Talking about inspirations. This movie is crisp, to the point with actors like Naseeruddin Shah and Anupam Kher doing a commendable job so much so that even Hollywood was compelled to make a movie on this. If you like movie like the Phone Booth, this one will genuinely impress you.
#4. The Lunchbox
If we have to be honest, the one thing that lacks in Bollywood is simple stories without too much glamorization. In an industry, where even biopics are glamorized, a movie like The Lunchbox would make a welcome change. If you have already seen and liked Million Dollar Baby, Delicacy or The Best Exotic Marigold Hotel you know which movie to watch next.
#5. Dev D.
We have seen Devdas but Dev D. takes it a step further where everyone is a shade of grey. Fans of movies like Trainspotting would certainly appreciate this one.
#6. Chak De! India
Out of all the sports-based movies which promote women players, this is one of the first and one of the best. Especially because of a scene where the girls work as a team to deal with a bunch of miscreants. If you like movies like Remember the Titans, this might just be the movie for you.
#7. Bunty aur Babli
Our desi Bonnie and Clyde who love conning people and do it well. I agree it is a little too bright but that adds to the charm in the end.
#8. Zindagi Na Milegi Dobara
Another feel good movie where you get to see cinematography at its best. Mostly because the scene is so beautiful. It is also goals for bachelor trips. Fans of movies like The Motorcycle Diaries take note.
#9. 15 Park Avenue
This isn't the first movie to explore schizophrenia but the way they have done it makes you understand the malady really well. Also, this is one of Konkana Sen Sharma's best performances. Lovers of movies like A Beautiful Mind should immediately add it to the list.
#10. Special 26
This one is on the list for the sheer innovation used when committing a crime. It is set before the days of technology and that makes it a fun watch. If the Ocean's Eleven, Inside Man and The Italian Job are your perfect weekend watch, 26 is a rather special number as well.
Have you seen any of these movies? Add your suggestions in the comments below and don't forget to share it with the Hollywood movie lovers around you.
Liked what you saw on MovieNationBollywood?
Follow us on Facebook, Twitter and Instagram.
KEEP IN TOUCH!
Subscribe to our Newsletter
Don't worry, we don't spam