Previous Article
Next Article
9 Bollywood Actors Who Run Successful Businesses Away From The Movies
Shelf lives of most people in the showbiz are pretty limited. Apart from a handful few, many beloved celebs are forgotten and wiped off from the movie scene. Well, they aren't as oblivious to these things as you'd imagine them to be. Let's take the example of celebs who have successfully started their own enterprises and are currently riding high on success.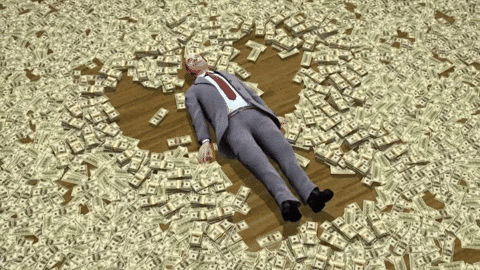 These actors have key market insights and know the nitty-gritty about the business world. Here are 9 such Bollywood actors and actresses who have not just brightened the movie screens but have also impressed everyone with their astute business sense.
#1. Shah Rukh Khan
The Baadshah makes it to every list. Along with being the owner of Red Chilies Entertainments and the IPL franchise Kolkata Knight Riders, Shah Rukh has also bought stakes in the Indian franchise of Kidzania, a chain of family entertainment centres.
#2. Salman Khan
Just keep aside Salman's bad boy image for some time and you find a person with a golden heart. His Being Human Foundation is supported by the Being Human merchandise in which Salman plays a major role as the business head.
#3. Shilpa Shetty Kundra
Post her Big Brother success, the actress launched her own line of perfume called S2. Later, she became a co-owner of IOSIS Spa and also began to create her own fitness DVDs. Her latest venture was being a stakeholder in the IPL team Rajasthan Royals.
#4. Ronit Roy
Ronit Roy is a celebrated name in the business world. His agency Ace Security boasts of a high profile clientele that includes all the Khans.
#5. Sushmita Sen
The former Miss Universe is not just a proud single parent but is also a successful entrepreneur. In addition to a restaurant in Mumbai called Bangali Mashi's Kitchen, she also owns a jewelry retail store in Dubai and a production company Tantra Entertainment.
#6. Twinkle Khanna
Twinkle Khanna, when not being a funny author, is a successful interior designer. Her label White Window sells home décor, apparel and designer candles. Now that's what we call beauty with brains.
#7. Dipannita Sharma
The beautiful Dipannita is involved in a rather uncommon business i.e. yacht chartering. Her company organizes a lot of luxury gatherings and high profile events on extravagant yachts.
#8. Gul Panag
The ultra-hot ex-Miss India has gone digital in her business ventures and is now the proud co-owner of a tech startup MobieFit, that creates fitness apps.
#9. Kunal Kapoor
This man has our hearts as his business idea would just make you go aww. He is the co-founder of Ketto, an online fundraising platform where philanthropists can initiate fundraising campaigns to support their favorite causes.
Well, these actors are certainly smart!
Liked what you saw on MovieNationBollywood?
Follow us on Facebook, Twitter and Instagram.
KEEP IN TOUCH!
Subscribe to our Newsletter
Don't worry, we don't spam