Previous Article
Next Article
10 Bollywood Movies With 'WTF' Titles
Being a writer I can surely claim that 'imagination has no end'. And every creative writer would agree with me that our mind works exactly like a pendulum swinging from 'creatively awesome' to 'ridiculously creative'. I don't know in which category do these movie names fall but I surely wished I was a part of the 'eureka' moment when the titles were decided.
RAJA RANI KO CHAHIYE PASEENA (1978)

I suppose the title is self-explanatory – too much heat in the name! But you'd be further surprised to know that the movie was directed by one of the veteran actresses of Marathi cinema, Sulbha Deshpande.
JEENE NAHI DOONGA (1984)

As up front as it could get – this title resonates with a corporate employee's life: the moto of our Boss. Don't you guys agree?
More so, after 'Inn kutto k saamne mat naachna, Basanti', our beloved Dharam paji had to be associated with another such iconic term. Yes, the movie starred Dharmendra, Anita Raj, and Shatrughan Sinha.
JEENA HAI TOH THOK DAAL (2012)

Don't know if the 'pun' was intended but this movie does have a social message in its title and may be the reason for India's population.
However, the as the movie's poster suggests, it's a hard-hitting gangster flick starring Ravi Kishen, one of the most popular faces of Bhojpuri cinema.
 SHARAFAT GAYI TEL LENE (2015)
This is a scream from a frustrated man who is tired of being patient and 'sanskaari' – may be our favorite Babuji might relate to this.

However, after the movie was released, I guess the producers would have said, "Movie gayi tel lene". Starring Zayed Khan, Rannvijay Singh, and Tena Desae, the movie didn't do quite well at the box office.
YAHAAN SABKI LAGI HAI (2015)
This movie title is relatable at every stage of our life – exams, jobs, loans, marriage, kids…LIFE – yeah, that's about right. But this movie directed by Satavisha Bose and Cyrus R. Khambhata is set in the in the milieu of Indian-English-speaking urban youth.
LOVE KIYA AUR LAG GAYI (2013)
For all those heartbroken people, baat toh sahi hai na ;P. You'd be surprised to know, the movie stars one of the popular faces of Indian television, Jennifer Winget and is directed by Rahat Kazmi.
LOVE DAY (2016)
The BAAP of Puns – enough said!
This comedy-drama released in 2016 features Ajaz Khan and Sahil Anand (Varun's close friend Jeet in Student of the Year) was a box office failure.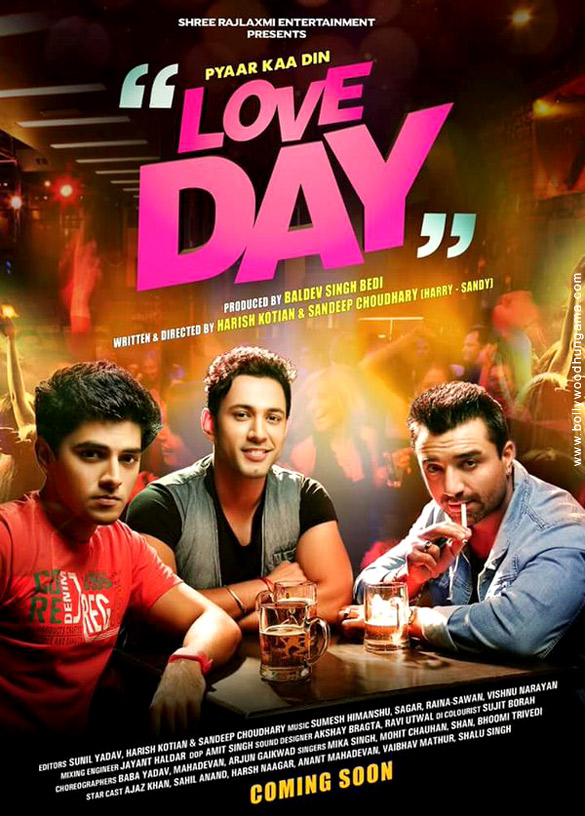 SALIM LANGDE PE MAT RO (1989)
Every movie buff knows this one if you don't be ashamed. However, if you're are wondering if the movie is as weird as its name, here's a fact: The movie won the 37th National Film Award for Best Feature Film in Hindi in 1989 and stars Pavan Malhotra, Makrand Deshpande, and Ashutosh Gowariker.
DO LADKE DONO KADKE (1979)

This movie deserves to be watched with your 'bestie'. The movie sure seems interesting as the lead cast includes – Amol Palekar and Navin Nischol.
10. DHOTI LOTA AUR CHOWPATTY (1975)

I don't even want to dissect this idea, NO! But yes, I want to highlight few of the actors who are a part of the movie – DHARMENDRA, FARIDA JALAL, and HELEN.
KEEP IN TOUCH!
Subscribe to our Newsletter
Don't worry, we don't spam